Multimedia Prices

I provide media and multimedia services at the rate of $35/hour to $50/hour. We can accommodate small budgets as well as the large budget projects. I also provide many of my services to non-profits and church organizations at discounted rates.
Since most multimedia projects can be complex with many options please contact me to discuss your project and get a price quote.
Mobile Apps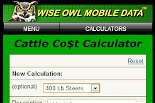 Mobile apps are the newest addition to the multimedia services that Sunset Studios provides. Our mobile apps are designed to work on your mobile devices as well as your desktop computer.
In 2012, I designed a mobile calculator app for use in the cattle industry. It is called the 'Cattle Cost Calculator' by Wise Owl Mobile Data and currently has been used to buy and sell more than $2.4 million dollars worth of cattle. www.wiseowlmobiledata.com
Multimedia Services
Graphic Design
Photo and Photoshop Services
Print – Digital Publishing
Audio Production
Radio Advertisement Production
Video Production
Flash Animation
Virtual Tour Production
Training Application Design
Sound System Design
Mobile Application Design
What is Multimedia?
Multimedia is when two or more media's, such as text, photos, audio, video, computer graphics, and animiation, are combined to create an enhanced way to communicate a message.
Multimedia is most effective when each media is used to enhance the desired message attributes of the other media in the multimedia composition.
Photo and Photoshop Services
Digital Photography
Photo Post Processing
Photo Re-Touching
Antique Photo Restoration
Photo Slideshows
Powerpoint Presentations
Brochures / Visitor Cards
Sales Sheets
Business Card Design
Logo Design
Prices for Logo Designs range from $100 to $1800+. The Tin Lizzy Tavern logo shown here is an example of a logo design in the higher price range. Click for more.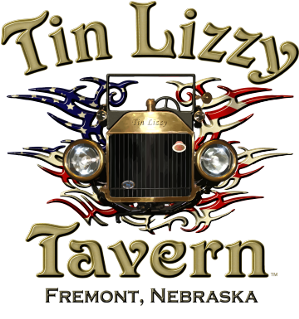 YouTube Video
YouTube videos can be used to funnel potential customers to your website, provide a wider web exposure, and improve your website's search engine ranking. A YouTube slideshow video like the Dr. Jack's Drinkery example shown below is very affordable advertising. A thirty to sixty second video slideshow can be produced, uploaded to Youtube and embedded into your website in about two hours, provided that the photos and radio advertisement have been already created. This gives you a great value for the money that you may have already spent in radio and other media markets.
Music and Audio Production
Below are two original instrumental music projects from 2007. I play the lead guitar, rythym guitar, keyboard, and bass guitar parts. I used Mackie Tracktion 2 and Toontracks EZ Drummer software to record, mix, and also create the drum tracks.
I currently prefer to use Reaper for my digital audio workstation, and XLN Addictive Drums software with a 61 key M-Audio Keyboard for creating the drum and keyboard tracks. Other DAW software, such as Pro Tools, can be used if you have specific format requirements for your team project.
Reaper : Addictive Drums : M-Audio : Pro Tools
Please contact me if you have any questions about my multimedia services, or want to discuss your project and get a price quote. Thank you.
Instrumental – 'Over and Down'
Copyright © 2007 Original Music by Mark Stork
Instrumental – 'Southern Ride'
Copyright © 2007 Original Music by Mark Stork
Download my music – Note: You may use my original music in your project, I just ask that you credit me in your credits and add the link; www.markstork.com Thank you.